Angelehnt an "Sonic the Hedgehog" erwartet uns dieser limitierte RS-0 Sneaker von PUMA und SEGA.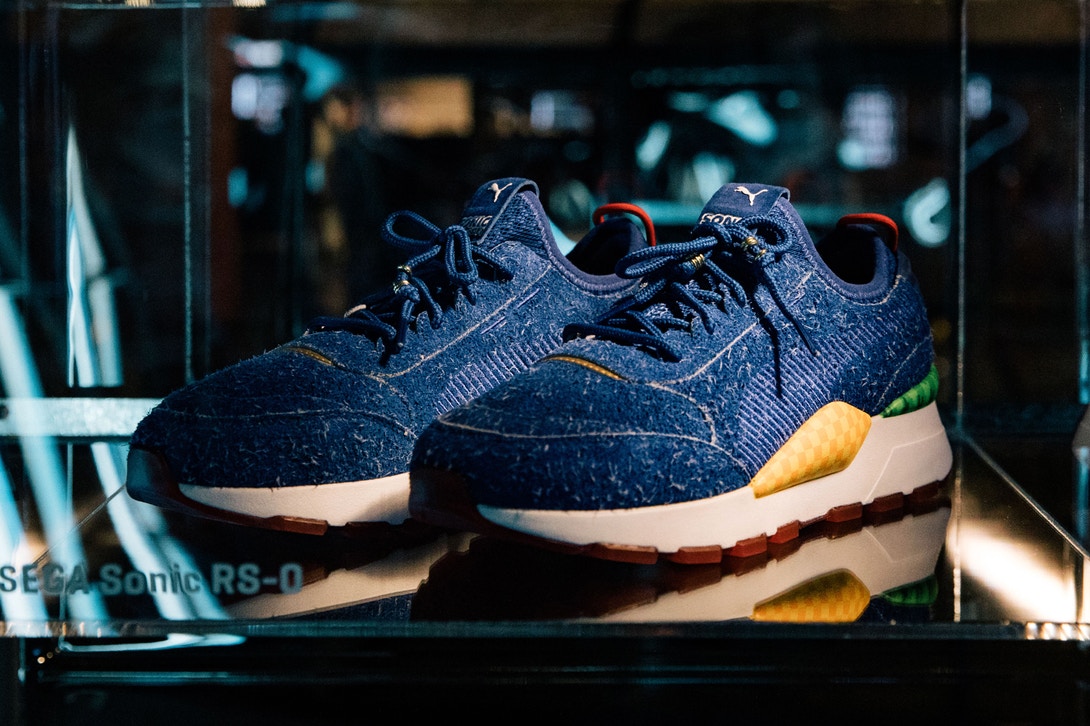 Retro-Games sind seit mindestens zwei Jahren wieder voll im Trend. So verwundert es kaum, dass dieser Hype nun von der Konsole in andere Bereiche überschwappt und vor allem das mittlerweile komplett kommerzielle Sneakerbusiness sich dem Trend hingibt. Zusammen mit PUMA entwarf SEGA nun diesen RS-0 Colorway, welcher ganz klar an Sonic the Hedgehog erinnert. Der Sneaker nutzt dabei Farben, welche nicht nur Sonic darstellen, sondern auch bekannte Elemente des Gameplay zeigen. Wenig kreativ, jedoch mit einem hohen Wiedererkennungswert.
Erhältlich ist der Schuh ab Juni im Sneakerfachhandel – und wahrscheinlich kurze Zeit später auf ebay.