Das Projekt "The Flintstones" hat auf der Plattform LEGO Ideas 10.000 Stimmen bekommen.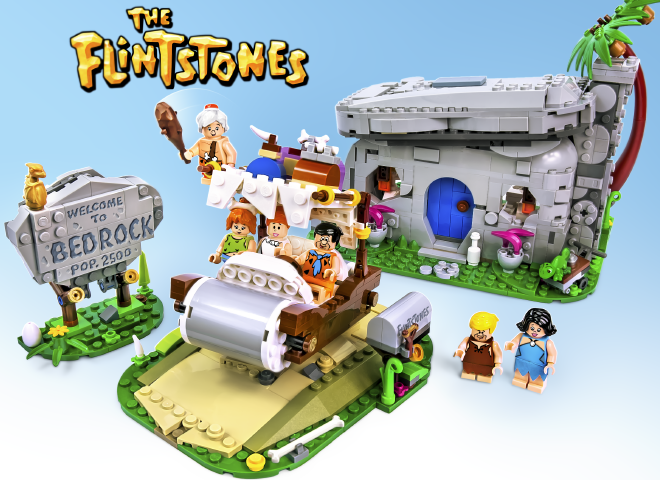 Mit LEGO Ideas schuf LEGO eine Crowdsourcing Plattform, welche seit zahlreichen Jahren wirklich unglaublich gut performt. So gut, dass vor wenigen Jahren nun die "Spielregeln" geändert werden mussten. Reichten zu Beginn 10.000 Stimmen für eine direkte Umsetzung, so sind sie nun nur die erste Vorstufe eines größeren internen Review-Prozesses. Denn die Lizenzkosten für TRON, The Big Bang Theory, Back to the Future und Co. wurden LEGO auf Dauer zu teuer, sodass man dies nun vorab noch evaluiert.
In der neuesten Runde gewann dieses tolle Projekt – basierend auf der Kultserie The Flintstones – aber die "Mehrheit". Neben dem bekannten Haus sowie dem Stadtschild und der sechs Kultfiguren sorgt natürlich vor allem das weltbekannte Auto für Aufsehen.
Wir sind gespannt, ob dieses Projekt zur Umsetzung kommt. Wir persönlich würden es uns sehr wünschen.
Quelle: The Brick Fan