An diesem Wochenende erwartet uns der Saucony Shadow 5000 "VHS" von und mit The Good Will Out.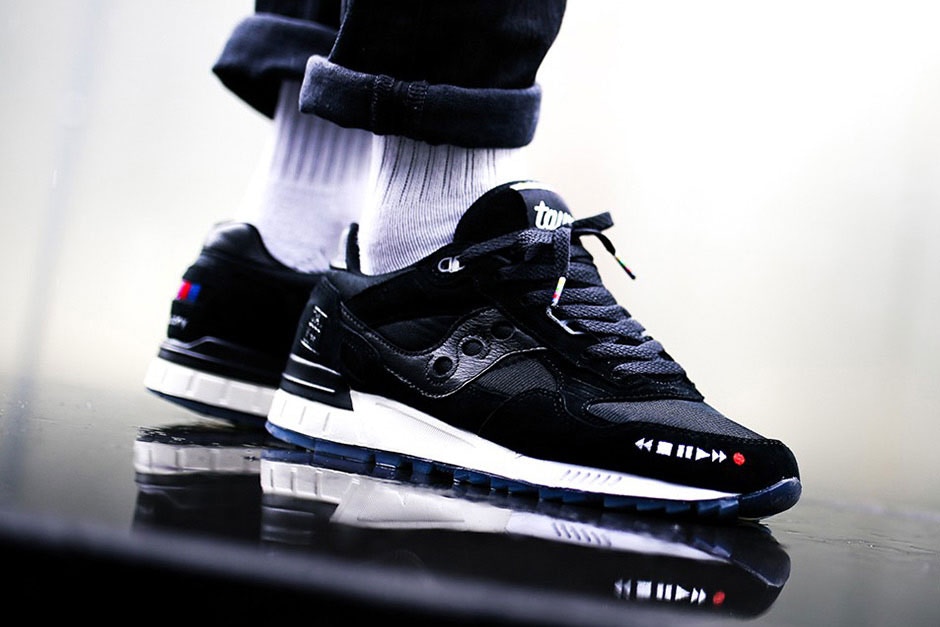 In unserer Jugend waren VHS Kassetten nicht wegzudenken. Doch durch CD, DVD und später Blue-Ray ist die Technologie heutzutage fast ausgestorben. Die Kölner Jungs von The Good Will Out entwarfen nun zusammen mit Saucony den limitierten Shadow 5000 "VHS" als Hommage an die gute alte Zeit. So featured der Sneaker ein schwarzes Upper aus Suede, Mesh und Leder. Er kombiniert dies mit einer transparenten Außensohle, welche an das weiße Rauschen der Tapes erinnern soll. Außerdem erinnern eingearbeitete Steuerungselemente und Teststreifen ebenfalls an die VHS Kassetten sowie die dazugehörigen Videorekorder.
Erhältlich ist der Sneaker samt entsprechender Box auf dem 5. August direkt bei TGWO.