Der neueste Disney-Sneaker von ASICS Tiger basiert auf dem Gel-Lyte und hört auf den Namen "The Wicked Queen".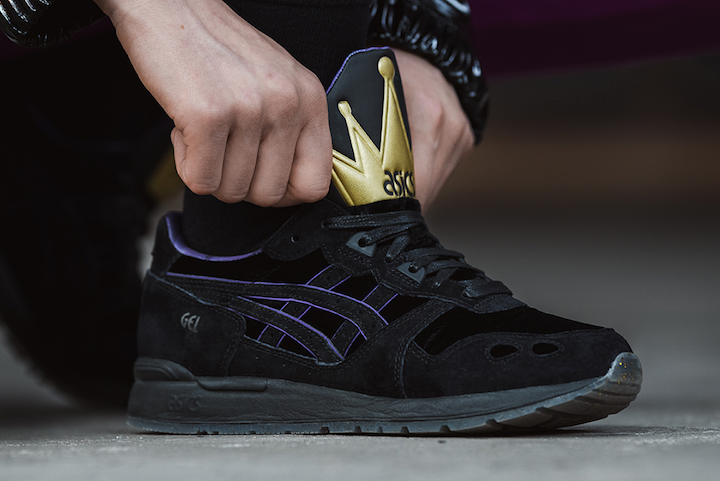 Die Verbundenheit von Disney und ASICS Tiger wurde u.a. bereits auf dem GEL-Lyte III "The Beauty and the Beast" ausgelebt. Nun scheinen beide Partner gemeinsam wieder durchzustarten und ließen sich diesmal vom Märchen Schneewittchen inspirieren. Teil dieser Kollektion ist dabei der "The Wicked Queen" (also die böse Königin), welche Schneewittchen unbedingt loswerden will. So featured der Sneaker einen schwarzen Colorway, eine Zunge mit Extra-Krone, Glitzer unter der Außensohle und natürlich die entsprechende Innensohle.
Noch hat der Sneaker keinen Releasetermin. Wir bleiben aber dran.